Attending an interview is the first step to landing the job of your dreams. Becoming a medical school graduate brings a certain sense of pride, satisfaction, and fulfillment. However, the journey continues. 
The medical field is lucrative and competitive; that's why Residents Medical is helping many graduates level up their interview skills with their new online program, 'Playbook.'
Many prospects need help understanding how to prepare for these important interviews to land a spot in the residency program of their dreams. 
The information below shows the top 9 ways you can prepare as an interviewee aiming to start a career, as well as the specific interview help Residents Medical gives to medical school graduates. 
Follow these tips to increase your chances of landing your dream medical residency. 
1. Choose Proper Attire for Your Interview
The clothes you wear to an interview play a critical role in how successful the entire process goes. Dr. Michael Everest has conducted dozens of mock interviews, and he attests that the first thing that many interviewers check is if the applicant dresses for the part. 
2. Research the Institution
Undoubtedly, nothing excites interviewers more than indulging in a conversation with someone who understands several things about the institution to which they apply. 
Gathering enough information assures the interviewee that you know what you're doing and that you're in the right place at the right time. 
The internet is a great resource, and applicants can use social media channels like LinkedIn to research most companies, institutions and facilities.
3. Know the Position you are Applying for Well
Medical residency and the field of medicine is an extensive career path, meaning there arere several routes that you can take to achieve eventual success. 
This is the main reason you should learn about all your options when applying for the job and before going in as an interviewee. 
The first thing is to talk to professionals in the same field or those who currently or previously worked for that institution so you know your roles once you land the job. This will make it easy to understand what to expect once you get selected for the available position.
4. Educate Yourself about the Interviewers
Knowing the panelists is an incredible preparation step for any interview. Gathering information about the interviewers is straightforward, especially if you know the institution well.
It's acceptable to consult the current employees in such a facility or candidates who've had an interview there. These individuals can guide you better on the interviewers you're likely to face on your big day. 
Learning about the interview panel helps you know who you'll encounter during the exercise and tailor specified questions for each. It also reduces interview anxiety, primarily when you know how many will interview you.
5. Know your Strengths and Weaknesses
The selling point in an interview is how well you can explain yourself. This is the main reason for the "tell us about yourself" question. You must know who you are, where your strengths and weaknesses lie, how to identify opportunities in your line of work, and how you deal with obstacles. 
6. Research Compensation and Benefits
Once you land the job you'll be on a payroll, meaning you must know the financial benefits you can enjoy after landing the advertised position. Understanding how the company compensates its employees is a critical preparation step. 
You're at liberty to research how much the institution pays its workers. The figures you get will help you calculate how much to ask for during your interview. 
One common mistake that leads many applicants to failure is asking for a higher or lower salary than the team member is willing to pay. Be sure to research and negotiate a fair market salary for your position. 
7. Know Your Story
One of the significant concerns among many interviewers is how well you can describe a challenging situation and how you dealt with it. 
This is where the interviewer is concerned about your problem-solving skills. Communicating this information increases the chances of getting selected for the available position.
8. Understand the STAR Method
The STAR method is rare among many interviewees, but it is pivotal in how well you pass your interview. STAR is an acronym for the following;
Situation — Explain the scenario using adequate details such that the interviewer understands the stakes and the rest of the information in your answer.

Task — Describe what your role was in the mentioned scenario.

Action — Say what you did to make the situation better.

Result — Talk about the outcome of your action and the lesson you learned from it.
You might have to change this structure in some situations where you played a leadership role. However, using the STAR method ensures your story has a beginning, body, and conclusion.
9. Work on Your Body Language
It's vital to understand body language and know how you can use it to positively convey the right message using facial expressions, sitting posture, stance, hand signals, and other body languages. 
Practice the best body language to ensure you don't distract or get distracted during the session. This is one area that professionals like Dr. Michael Everest and  Agata Everest emphasize to ensure you're successful in your interview.
These interview skills are universal, but sometimes individuals need a more tailored approach when applying for specific jobs and positions, like newly graduated medical school students looking to place in a residency program. 
In this case, Dr. Michael Everest and his team at Residents Medical have created an interview help program called Playbook. 
Playbook by Residents Medical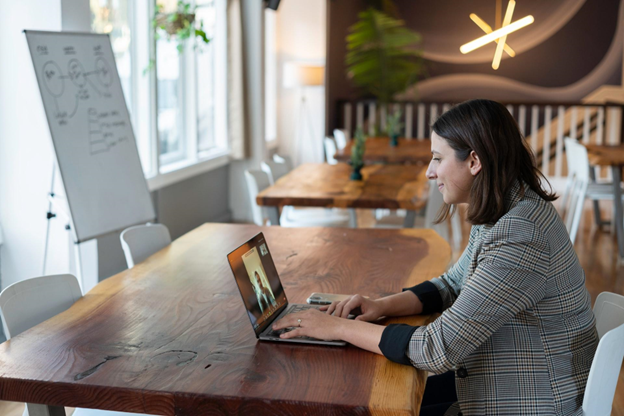 Interviewing for a residency program or fellowship may be the most critical interview a medical professional encounters. Landing a dream residency program will only jumpstart your medical career.
Residents Medical and Dr. Michael Everest know this well, so they have developed a new online video series for individuals to level up their skills. 
There are two different programs to choose from: Interview Preparation Essentials or Interview Prep Plus. 
Interview Preparation Essentials 
With over 25 years of experience, Residents Medical knows how to help medical school graduates land their dream residency. Playbook shares knowledge from tutors, current and former directors and deans, and public speaking professionals. 
This three-module video course will teach individuals meaningful interview skills and common mistakes to avoid. 
Interview Prep Plus 
This program includes more help from residency and fellowship experts at Residents Medical and provides additional interview prep materials. 
The Interview Prep Plus program includes everything in the interview preparation essentials as well as four half-hour review sessions with a program director, one one hour prep session with a working Program Director, and three email response edits from a GME expert.
Residents Medical has decades of experience helping individuals match with residency programs and fellowships in the United States. Level up your interviewing skills with the help of Playbook.